"Best In-Store Solution" at Austrian Retail Innovation Awards
We are very pleased to have won 1st place at this year's Austrian Retail Innovation Awards of the Austrian Retail Association. The "Intelligent Fridge" project for SanLucar was named "Best In-Store Solution".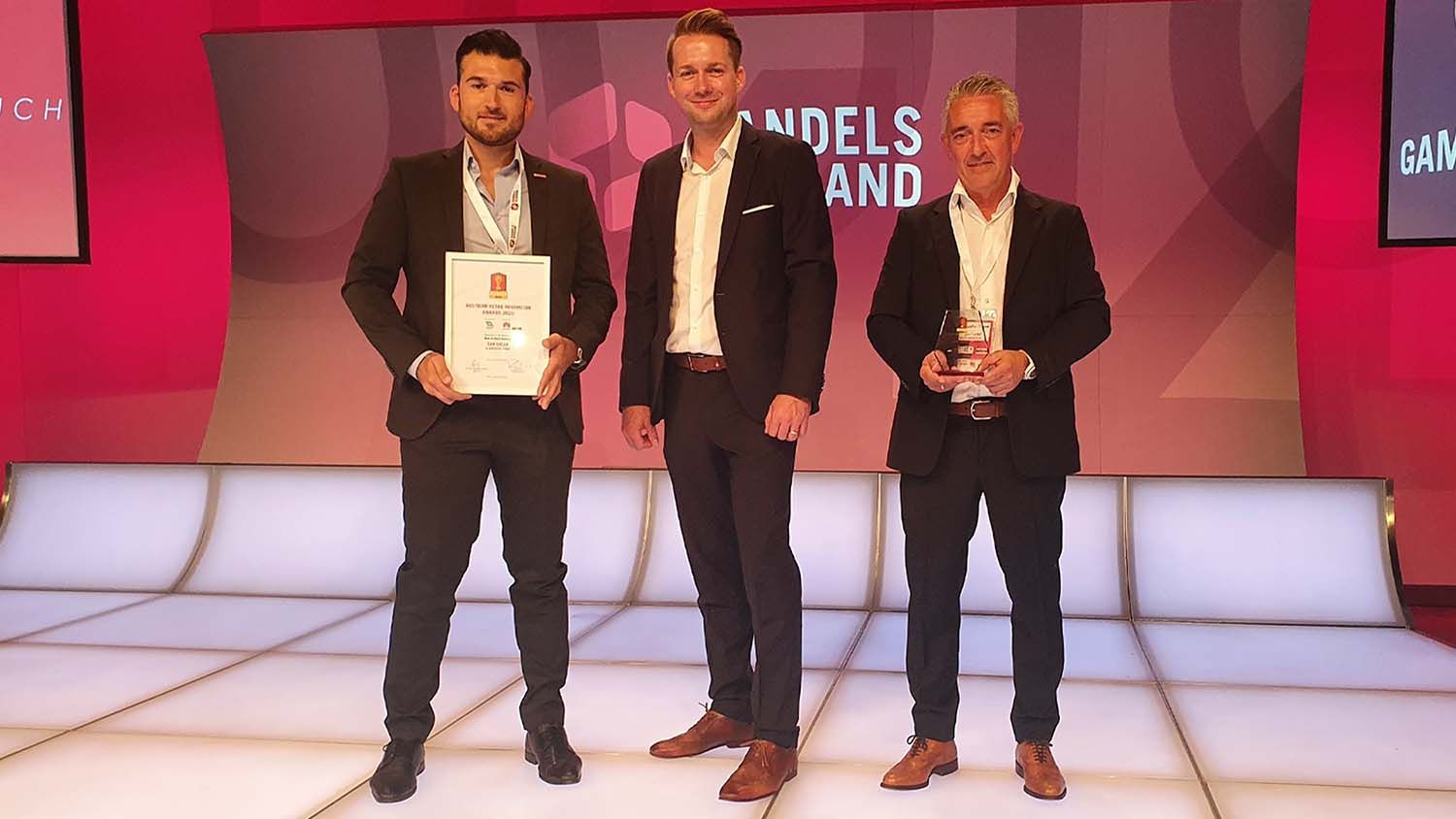 In picture from left to right: Alexander Humer, MSc, Area Manager Barcotec GmbH, Ing. Mag. Rainer Will, Managing Director Handelsverband Österreich, Alexander Thaller Managing Director SanLucar Austria
SanLucar avoids food waste by using smart fridge from Barcotec
SanLucar, a leading international producer of fresh fruit and vegetables as well as smoothies and juices, is developing a smart refrigerator together with the Austrian digitalisation expert Barcotec. This ensures that convenience products can be produced fresh, promptly and in quantities in line with the market and offered to customers for purchase. Through optimised stocking, each refrigerator becomes a self-sufficient sales stand with the lowest possible spoilage.