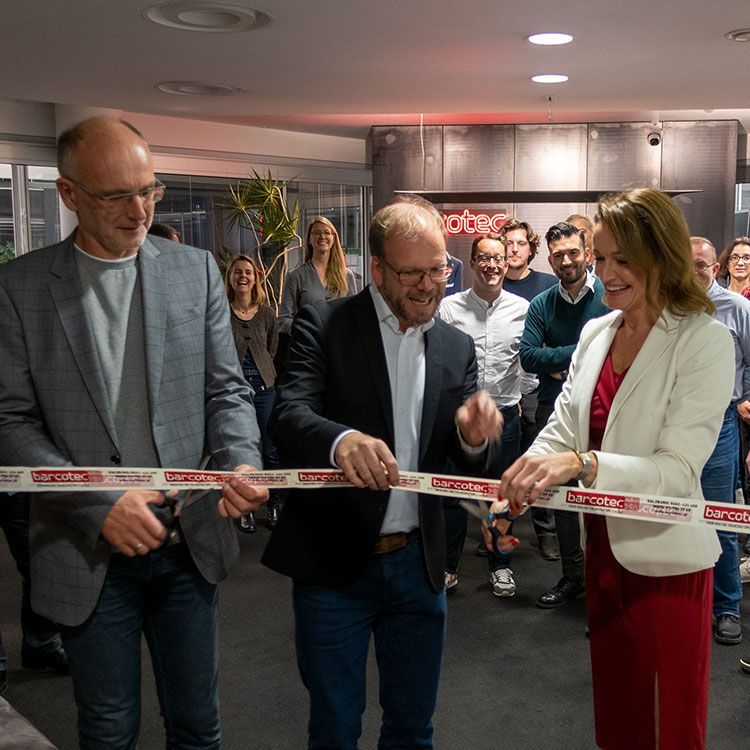 f.l.t.r. Alexander Rainsberger, GF Barcotec, Dietmar Baurecht, District Head Rudolfsheim-Fünfhaus, Manuela Hagenauer, MBA, GL Barcotec
With the ceremonial cutting of the opening ribbon, our new office in Vienna was opened in a small circle with the participation of district head Dietmar Baurecht.
Not only our existing team is happy about the more space, the urban location and the good transport connections, the new location is also the starting point for a further expansion of our services.
Our new address in Vienna:
Barcotec GmbH
Märzstraße 1
1150 Vienna
Austria