Where can I find the serial number?
The serial number allows the unique identification of your device, like a fingerprint, each of these numbers is unique. Several tasks can be greatly simplified with the serial number. For example, it is a particularly valuable piece of information in the case of support and repair requests.
Sometimes device manufacturers change individual components or configurations in the course of the product life cycle. As a result, two devices of the same type can appear completely identical to users, but require different spare parts and settings. The unique identification by means of the serial number avoids ambiguities and thus allows a targeted and quick solution to problems.
The serial number is just as practical for reordering accessories. Here, too, minor variations can mean that batteries, holders or protective covers are not 100% compatible. And on many manufacturer websites, you can use it to quickly and easily check the current warranty status of the device.
To best protect the serial number from damage such as abrasion, scratches or cleaning agents, you will find it on most devices behind the battery or on the underside of the device. Very often it is marked with the abbreviation "S" or "S/N".
To simplify your search, you will find a selection of typical locations below:
Denso BHT-800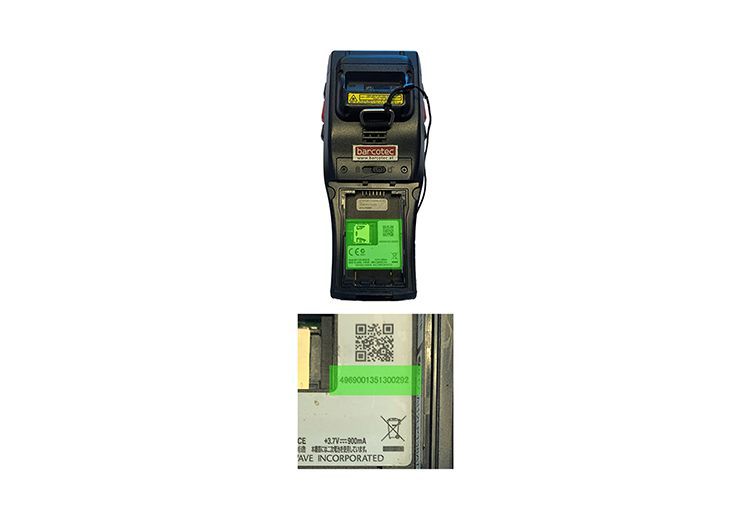 Denso BHT-1200
Denso BHT-1600
Denso BHT-1700
Denso BHT-1800
Datalogic Memor 20
Datalogic Powerscan 9500
Zebra TC 21
Zebra XT 15
RealWear HMT-1
Citizen CL-E321
DLog XMT